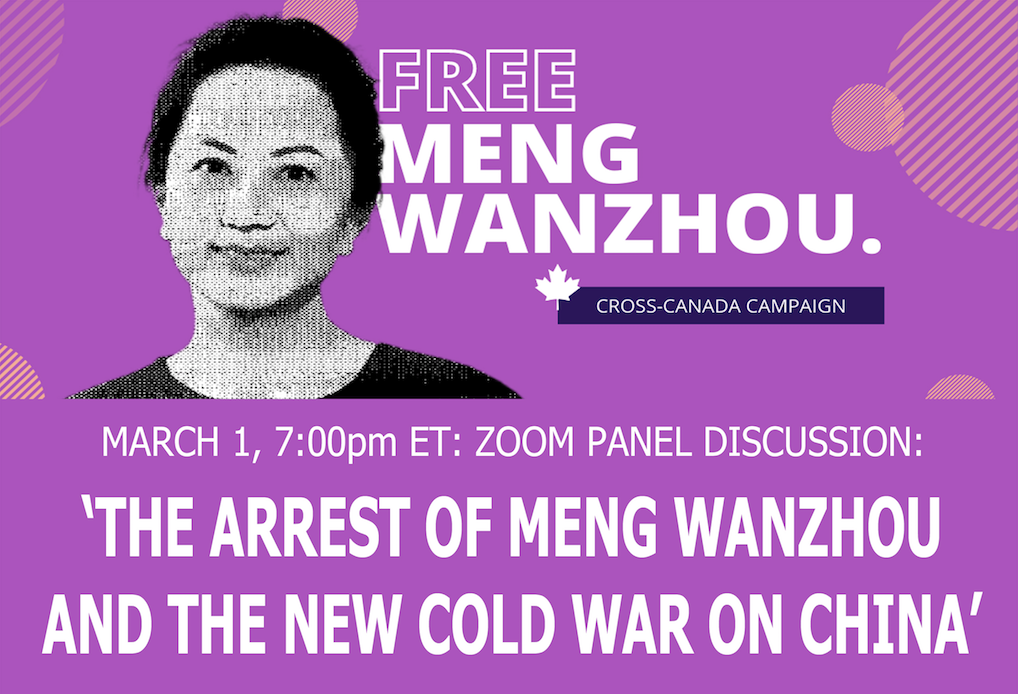 A coalition of peace groups across Canada is organising this webinar, which takes place on Monday 1 March at 7pm (EST). For more information, email canada@worldbeyondwar.org
---
Hearings in the extradition trial of Meng Wanzhou, CFO of Huawei, are scheduled to resume March 1. Her arrest was a colossal blunder by the Trudeau Government, motivated by Trump's political, economic, and security ambitions to create a new cold war with China. Our panelists will discuss the alarming rise of Sinophobia and anti-Chinese rhetoric in Canada and the likelihood that Huawei will be illegally banned from participation in Canada's 5G network. Will anything change under Biden?
Join our webinar on March 1, 2021 at 7 pm EST.
Speakers include:...